Polliana – Getting wet
Polliana is the kind of babe that will always drive you insane, just like in the most recent nude video and photo gallery. She looks so damn hot with her ebony skin and her firm naughty body that she will drive us crazy, all of us! this beautiful Latina loves the way she is messing around with you and your mind but most of all she likes it when she is making you hard and heavy by looking at her, that is precisely why she will do all sorts of kinky things today.
Feel free to shove your hand into your pants and do whatever you need to do, cause there is in fact no other way around. She is going to go into the bathroom, under the shower and she is going to stretch and bend and do all sorts of nasty things and all these will happen while she is being splashed by the shower and having her clothes all wet. You can see her firm boobies through this t shirt and you could also see her erect nipples as well, coming out of the top, all hard and pointy! Have a great time with this ebony beauty, cause she is totally worthy!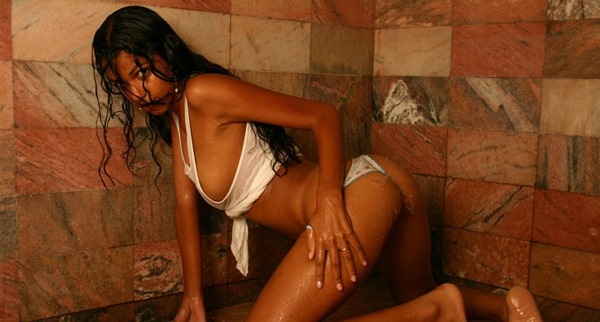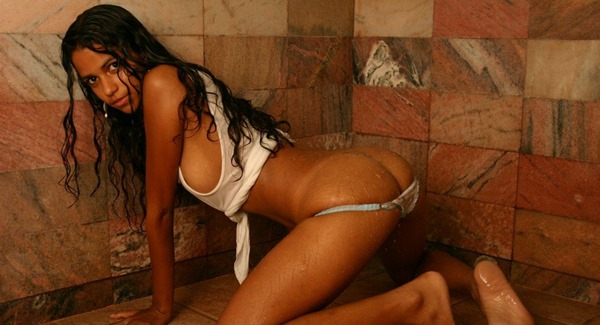 Enjoy watching this naughty babe getting wet in the shower!